NLD Profile is specialized in designing, producing and assembling structures for industrial, agricultural or commercial constructions.
The industrial range includes small and medium-sized constructions, but one can choose large-span industrial halls as well. Regardless of your option, our company can offer you a light steel framing structure, realizing a wide range of models with multiple possibilities of finishing and insulation.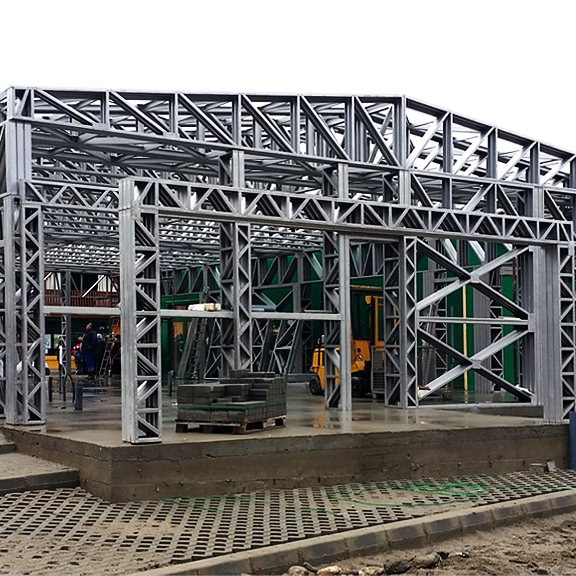 HALLS, STORAGE AND PRODUCTION SPACES, SHOWROOMS, COMMERCIAL SPACES
NLD concept offers advantages and benefices:
Confidence and calmness along the whole process due to the experience earned during professional projects.
NLD Profile has a detailed offer, with a fixed price resulted after a professional negotiation between parties, without any unpleasant surprise at the beginning of structure assembling.
The technological system for the efficient use of NLD profiles has as a result light constructions, which are very solid and resist to high loads.
We guarantee short production, delivery and assembling periods.
Due to our NLD Profile specialized teams, we are able to assure a professional logistics and a fast assembling.
The best PRICE–PERFORMANCE and PERFORMANCE / DURABILITY ratio. The technological system of NLD Profile is the result of effective and innovative solutions in the field.
Our group does not depend of third parties – we have the whole control of the production, designing, assembling processes, and of the structure quality.
New projects in INDUSTRIAL BUILDINGS category